Photo Courtesy of John F. Keller

More info Soon

. . . . . . . . . . . Couch Juggling! . . . . . . . . . . .

I Think It Rolled under the Couch: A Nebraska Juggling Club and friends!

Colorado, Minnesota, Wisconsin, Iowa,
Missouri, Illinois

Omaha, Nebraska


Omaha Juggling Club

Lincoln, Nebraska
Lincoln City Jugglers
On June 6 at 7 PM a Memorial was given by Jim Ellison & Todd Claxton during The Public Show Extravaganza. Both Jim and Todd mentioned stories of their good friend Steve. Todd performed the Vanishing Ball trick, one of Steve's favorites. Three white Fergie Juggling Balls and a pair of white socks were placed on a corner of the stage thoughout the performances in honor a man that was always there helping and supporting, but often unrealized. Steve, we miss you!

Here Steve is performing at the
2003 Flatland Juggling Festival Public Show.
Steve unwittingly makes a ring spin on
audience volunteer, Zach's arm.
To Zach's and everyone's surprise!!!
Fast forward to 2015 and Steve is gone,
but Zachery enters as a Freshman for the
University of Nebraska at Lincoln in the fall!
FACEBOOK LINK search 'Flatland Juggling'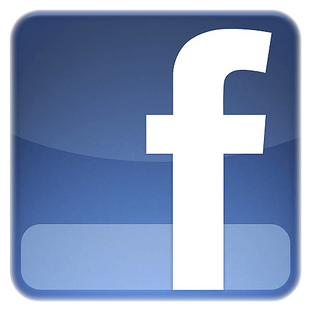 Check out Flatland History! ------ Imagine Flatland '69
Friday, June 5

12 pm - 5 pm - SETUP (but stop by if you are in town, we'll be open)
5 pm - 11 pm -- Registration, Open Juggling, Raffle Ticket Sales

6:30 Mexican Meal served Tamales, Chimichangas, Spanish Rice, & Chips and Salsa and Cheese.Click here


Abbott Sports Complex
7600 N. 70th Street
Lincoln, NE 68517

7:30 PM~ Juggling Party Right there while we Juggle! Click here
Dusk~~~~Fire Juggling
in parking lot in good weather.






9 am - 5 pm -- Open Juggling, Registration, Raffle Ticket Sales
11 am WORKSHOP Brittney Pasika Hooping and Hoops
12:00 Saturday Meal served Pork Tenderloin in White Sauce, Black Beans & Rice, Special Portabella Marinated Mushrooms, & of course Cookies!FOOD


2PM– Jugging Games-Beau

: Possible Games are the Ten Second Trick, Club Gathering, Diabolo Accuracy, Quarters, Half Dollars, Five Ball Endurance, 6 Club Long Distance Passing, 7 Club Passing, and more.

3PM– Festival Toss-Up In front of stage in gym.

7 pm -8:30 pm -- Public Show
Emcee: Bekah Smith!
If you have a show contact Bekah Bekah's e-mail

Special Guest Performer: Warren Hammond!
Flatland Juggling Extravaganza!


8:30 - 8:45 pm R A F F L E

9:00 PM~ Juggling PartyClick here

11 pm --- R E N E G A D E
Emcee: Warren Hammond!
Contact Warren with your acts.
Possible Special Guest Performer: Lo-Lo Flamingo


Sunday, June 7

9 am Boomerang

Throwing and Workshop

Look for us out on a big enough soccer field @ the Abbott Sport Complex

10 am - 3 pm – Brunch

all the goodies for a good late breakfast. Click here


11 AM Begin SKITTLES Tourniment-Chad

Until 3 PM - Open Juggling

, tearful goodbyes, hugs, butterfly kisses, ect...

WHERE
See map:
Everything's @
Abbott Sports Complex
7600 N. 70th Street
Lincoln, NE 68517
Northeast Lincoln
Near 70th & Cornhusker Highway HWY 6 -Google MAP

Friday Open Juggling (Abbott Sports Complex)
Friday party (Abbott Sports Complex)Saturday Public Show (TBA)
Saturday Party (Abbott Sports Complex)
Saturday Renegade (Abbott Sports Complex)

Sunday Boomerangs (Abbott Sports Soccer Fields near Parking Lot)
Sunday Brunch (Abbott Sports Complex)
For further information
Rick Prevett 402-570-9383
Jim Brennan 402-429-0099

Lincoln City Jugglers
Hype
It's new and improved! - More fun than ever before! - You don't want to miss this one!
All events conveniently located in beautiful Lincoln, Nebraska!
Rollicking good time with games!
Fabulous food!
Showcase your just-fit-for-primetime-act at the Saturday Night Flatland Juggling Extravaganza!
Showcase your not-fit-for-primetime-act at Club Renegade!
Lodging
Legal Disclaimers
Juggling is an inherently risky business. Participants in all Flatland Festival activities assume all risks and waive all rights to compensatory damages from any sponsoring party. Neither Omaha Juggling Club, nor the umbrella organization, I Think It Rolled Under the Couch: A Nebraska Juggling Club, (hereinafter Host Clubs) nor any individual club member or associate or family, friend, heir, assign or dog is responsible for any injuries sustained while wielding any sharp or any blunt object or objects and attempting to show off or perform in any way with said objects. Torches, unicycles, knives, bowling balls and other items that may be thrown or waved or rolled or lit on fire are specifically included among the hazards that participants may face and for which injuries sustained by which the Host Club disclaims any liability. Other hazards may include, but are not limited to: injuries sustained while trying to do an impossible stunt of the likes of jumping rope while riding a giraffe unicycle and playing harmonica; the derailing of political aspirations of participants who believe that a funky hat and shades ensure anonymity in a Club Renegade act; gout from overindulging in rich food; a hangover from abundant alcohol; blisters, burns or abrasions from passing clubs; tattoos of uncertain provenance; concussions or any other effects from games with the names of Combat and Joggling; uncomfortable lodging, whether paid or gratis; collisions on Omaha streets that are bi- or uni-directional at different times of the day; collisions that occur due to inaccurate directions or poorly drawn maps; damages sustained by a vehicle driven through potholes; a very bad haircut, patently ridiculous shoes, etc. Anyone who claims to suffer any of these injuries, whether real or imagined, is a fool who gets what he deserves. Moreover, any participant who believes that the deep pockets of Host Clubs can be tapped in a frivolous lawsuit stemming from acts for which participant has assumed full responsibility merely by attending the festival is clearly delusional and should consider asking to emcee Club Renegade.
Lincoln City Jugglers (Lincoln NE's Juggling Club)-FB
UNL Juggling Club (University of Nebraska Juggling Club)-FB
Omaha Juggling Club (Omaha's Juggling Club)
I Think It Roll Under The Couch: (A Nebraska Juggling Club. -IJA Affiliate)
The Internet Juggling Database (Much info at one time, but not maintained)
World Juggling Federation (Competitive juggling at its best!)
Juggling Information Service (A huge amount of information on juggling!)
International Juggling Association (Representing Jugglers around the world.)
Zeemo the Magnificent (Magician, juggler, yo-yo expert in Michigan. An all around fun guy and Flatland attendee!)