2003 Flatland Juggling Festival
Page 0 Photos
2003 P H O T O S
0 - 1 - 2 - 3 - 4 - 5 - 6 - 7 - 8 - 9 - 10 - 11 - 12 - 13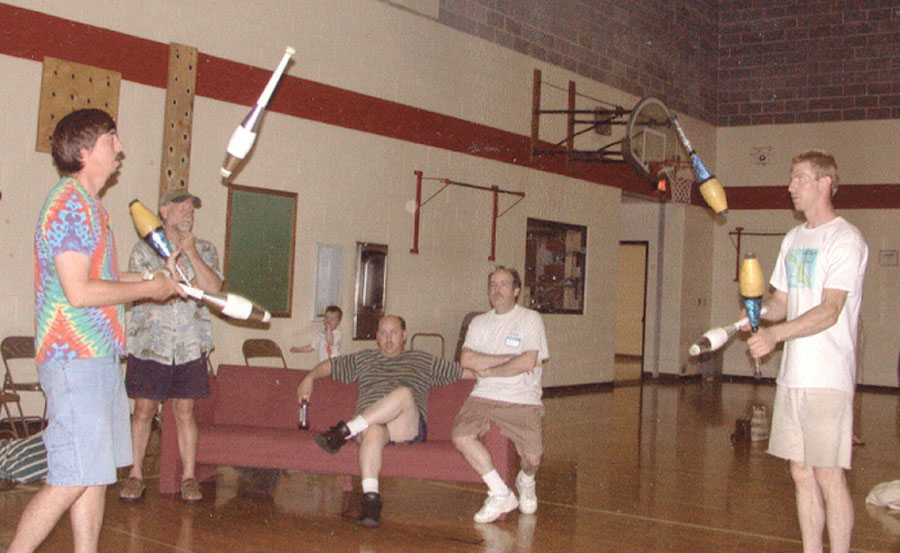 Patrick (at home) & Will Murray (CA)
foregrounding John Cassin (MO), Dwayane Smith (MO), Steve Rahn (IL)& the couch (NE).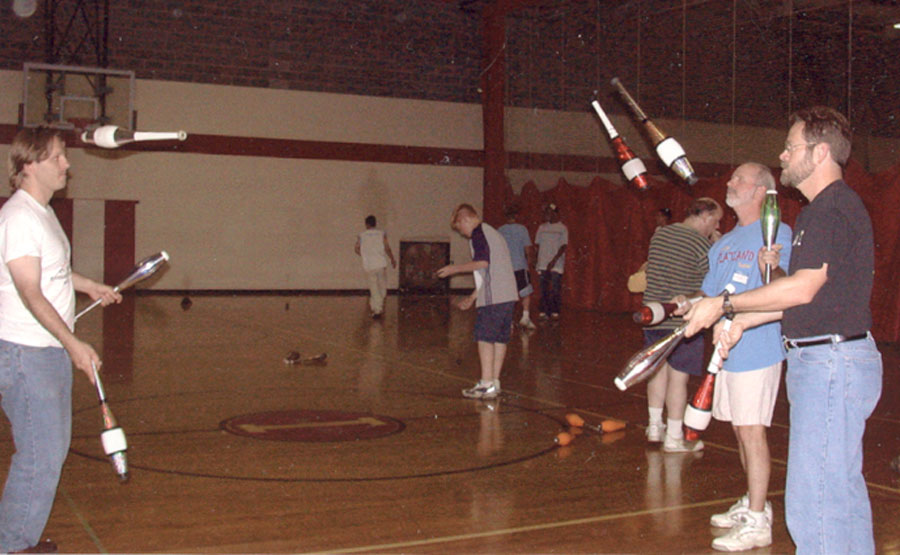 Shane feeding Steve & Greg.

(NE)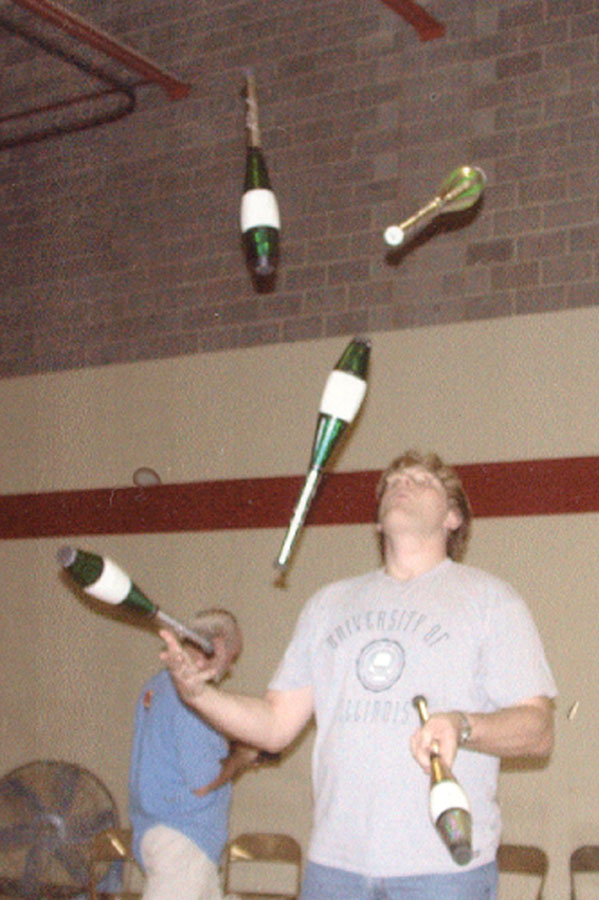 Dan's Five Clubs. (IA)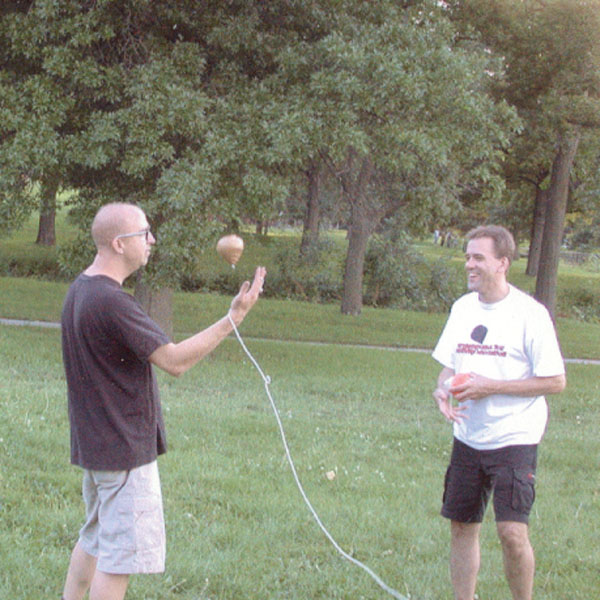 Jon Gates (CO) and Alan Gray (NE) Spinning Tops in the nearby park.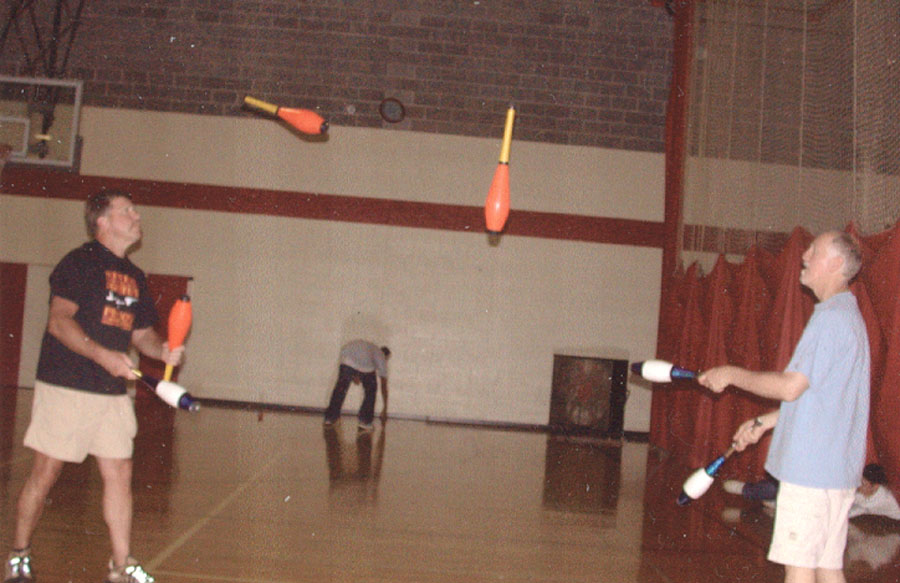 Bob (TX) & Rich (CO) arrive early.
Photos courtesy of Dale Schmidt
2003 P H O T O S
0 - 1 - 2 - 3 - 4 - 5 - 6 - 7 - 8 - 9 - 10 - 11 - 12 - 13