6
Jules in Columbia with Friends
PHOTOS
2007 Jules Photos Page 1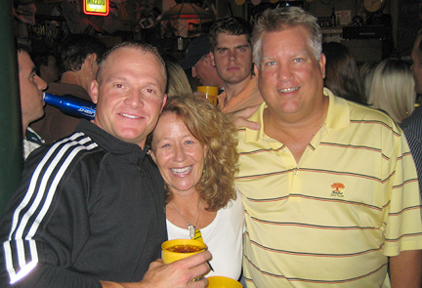 On my left is Matt Davidson who made the "catch" 10 years ago to beat the Tigers and on my right is Tom Shatel the sportswriter from the Omaha World Herald.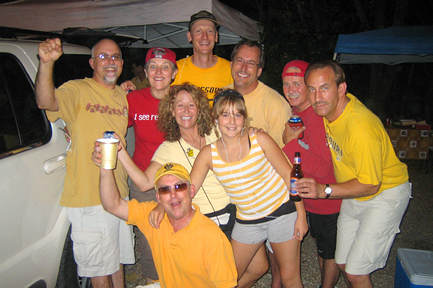 Tossed from bar, they must party in parking lot. Missouri Tailgate Party.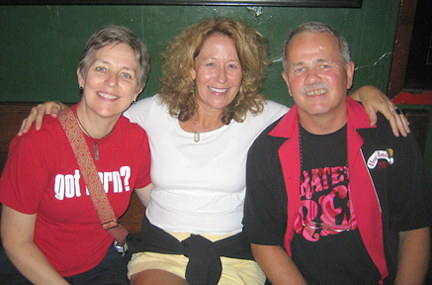 Nancy, Julie, and Jek,Three Jugglers in a booth, in Booches, in Missouri!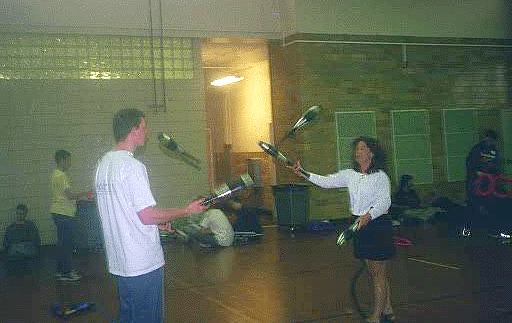 Julie Passing in Rothwell Gym (Jugglefest ??, Columbia, Missouri)
2007 Jules Photos Page 1